Happy Saturday bookish friends! ❄️
Previously on The Bookish Chick's blog, we talked about some of my most memorable reads and books still sitting on my TBR with the letter M. This week we're moving on to the letter N!
If you missed last post you can check it out HERE.
You can add me on Goodreads HERE.
Let's dive in!
---
Most Memorable Reads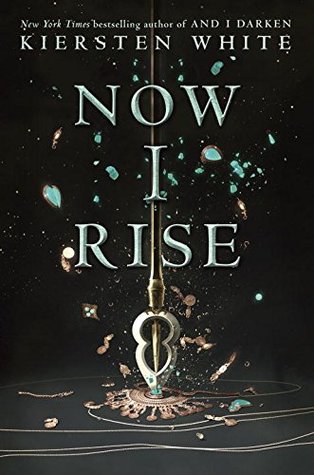 Now I Rise is the second book in The Conquerer's Saga and I absolutely ADORED it. No surprise there, especially since it came from Kiersten White's brain. Now that all three books are released, I definitely have to say the last book is my favorite even though it broke my heart into a million pieces. But this was still an amazing edition to the trilogy and helped pave the way for the book that would destroy my soul. I will forever be obsessed with Lada Dracul and I don't think there will ever be a YA character that tops her for me. You can check out my review for Now I Rise HERE.
Books still on my TBR
Not Even Bones has been sitting on my TBR since the day I heard about it. Pitched as Dexter meets This Savage Song and about a girl who sells magical body parts on the black market, this is everything I never knew I needed. Hopefully my TBR will allow me to read this one in 2019!
That's all for today!
Until next time,