Happy Saturday bookish friends!
Earlier this week Amanda and I, both posted about how we are going to be reading contemporaries all month long. If you missed my post you can check it out HERE.
Today I'm going to share with you a few of my favorite romance novels that fall in the contemporary genre. Make sure you check out Amanda's rec's HERE.
Let's dive in!
---
Romance Recommendations
If you're looking for a HILARIOUS, super-fun contemporary romance that also deals with family matters, big life changes, and awesome sibling relationships, you should check out Save the Date!
Review HERE.
If you're looking for a first love, own voices romance, A Very Large Expanse of Sea should definitely be at the top of your list. This was also an extremely thought-provoking and powerful novel.
Review HERE.
If you're looking for a romance about two unlikely people meeting and saving one another from demons of their past and current threats, then More Than We Can Tell might be the one for you!
Review HERE.
If you're looking for a LGBT romance where the love interest is a mystery until the very end, add Simon vs. the Homo Sapiens Agenda to your TBR immediately!
Review HERE.
If you're looking for an easy, quick book that reads like a modern day Cruel Intentions, check out Paper Princess!
If you're looking for a dark romance series that comes with 1,001 triggers warnings, check out Corrupt by Penelope Douglas. This is the first book in the Devil's Night series.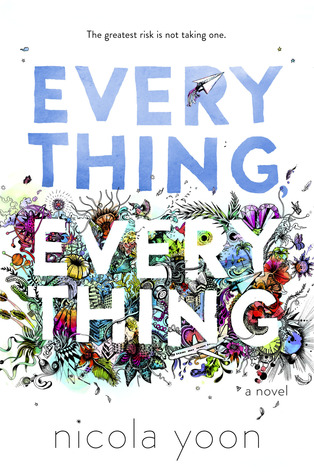 If you're looking for a sweet, first love romance told through IM's, emails, pictures, and other super engaging formatting then check out Everything, Everything. Plus, it has a WILD plot twist.
If you're like me and love forbidden love and retellings Wrong in all the Right Ways is definitely for you!
Review HERE.
These are just a few of some of my more recent reads and I'm hoping to get back into reading more romance novels in 2019, so let me know what your favorites are!
Make sure to use the hashtag #ContemporaryRomance is you're joining us this month!
Until next time,