"The next slide is titled: EXPLORING YOUR SEXUALITY: HEALTHY, BUT DOES IT HAVE TO BE WITH THE PRINCE OF ENGLAND?"
Rating: 5/5 heart melting stars
Format: e-ARC
---
Synopsis
A big-hearted romantic comedy in which First Son Alex falls in love with Prince Henry of Wales after an incident of international proportions forces them to pretend to be best friends…
First Son Alex Claremont-Diaz is the closest thing to a prince this side of the Atlantic. With his intrepid sister and the Veep's genius granddaughter, they're the White House Trio, a beautiful millennial marketing strategy for his mother, President Ellen Claremont. International socialite duties do have downsides—namely, when photos of a confrontation with his longtime nemesis Prince Henry at a royal wedding leak to the tabloids and threaten American/British relations.
The plan for damage control: staging a fake friendship between the First Son and the Prince. Alex is busy enough handling his mother's bloodthirsty opponents and his own political ambitions without an uptight royal slowing him down. But beneath Henry's Prince Charming veneer, there's a soft-hearted eccentric with a dry sense of humor and more than one ghost haunting him.
As President Claremont kicks off her reelection bid, Alex finds himself hurtling into a secret relationship with Henry that could derail the campaign and upend two nations. And Henry throws everything into question for Alex, an impulsive, charming guy who thought he knew everything: What is worth the sacrifice? How do you do all the good you can do? And, most importantly, how will history remember you?
---
The Verdict
MY HEARTTTTTTTTTTTTTTTTTTTTT.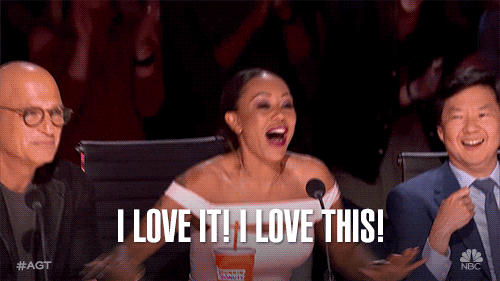 I promise you all, I will never not be over this book. It was EVERYTHING. Hands down, the easiest five stars I've given to a book this year. I honestly cannot stop thinking about how perfect this book was, like, there was literally not one part of this book that I disliked. And I'm sorry in advance that this review is probably going to be my least coherent review EVER but I just need to genuinely gush over this book right now.
Basically, Red, White & Royal Blue starts off with the First Family of the United States heading over to England for a royal wedding. Alex, seriously dislikes Prince Henry and his prim and proper attitude, however, it's pretty easy for readers to see Alex just doesn't realize yet that he has a giant crush on the Prince. After a very large and expensive Royal Disaster, Alex and Henry are forced to meet again and convince the press that they don't actually hate each either. Which turns out to be a tad bit harder than they imagined….
What makes this book such a great read
❤️ The Romance. The romance in this was seriously HOT but also so damn soft at the same time. I was rooting for Alex and Henry so hard and fangirling even harder when they FINALLY kissed. I felt like a giddy pre-teen jumping up and down screaming over their celebrity crush. Low key kind of hate to admit that, but that's how perfect Alex and Henry are together. I also loved how while this does essentially start as a "friends with benefits" type of relationship, Alex and Henry begin to open up to one another and tell each other their real desires of what they want to do in life. It added so many more layers to the romance rather than it just being purely physical.
👨‍👩‍👦‍👦 Family Matters. This book isn't all fluffy romance, it's also about the big scary things in life. Like, coming out to your parents – who may not be so open to accepting your sexuality. Ya know, royal standards and all. It's about being nervous enough that you're the bi-racial son of the first female President of the United States, let alone the thought of coming out to the entire country that you're bisexual. I was rooting not only so hard for Alex and Henry to be together, but also for their happiness and acceptance. Can I also just throw in, that I would 10/10 want my parents to be Alex's mother and father?! I loved them so much, even if they are divorced.
👯‍♀️ Supporting Characters. This book has the absolute best group of characters you will ever find. From Alex and Henry's siblings, to their body guards, and my personal favorite – the ever so frightening Zahra, these characters will have you full on belly laughing throughout this from start to finish.
🇺🇸 The bigger picture. One thing I was very surprised to find in this book which actually worked so well was talk of politics. Alex's mother's reelection is coming up so the First Family is buckling down to help ensure their mother's win. Alex is super passionate about politics and it translates so well into this story as he fights for what he believes is right. And as Henry decides he no longer wants to keep is sexuality hidden he'll have to come face to face with the Queen and hopefully broaden what the crown stands for.
Favorite Quotes
"That kind of love is rare, even if it was a complete disaster." He sucks his teeth, considering. "Sometimes you just jump and hope it's not a cliff."
"I am your mother. I was your mother before I was ever the president, and I'll be your mother long after, to the day they put me in the ground and beyond this earth. You are my child. So, if you're serious about this, I'll back your play."
"Being… whatever, he's starting to suspect he might be, id definitely not universally appealing to voters. He has a hard enough time being half- Mexican."
"Look, I'm only going to say this once, and if you ever repeat it, I'll have you kneecapped." She drops her hand, fixing him with a glare that manages to be both chilly and fond. "I'm rooting for you, okay?"
All in all, this was everything I could have hoped for and so much more. I don't know how any book is going to top this one for me in 2019, not even kidding. Red, White & Royal Blue hits shelves May 14th and y'all better believe even though I already read this I'll be hauling ass to the bookstore to get my copy!
Until next time,