Hello, bookish friends! ✨
Welcome back to another WWW Wednesday! In case you missed any of my other WWW Wednesday posts, here is the idea behind the tag:
WWW Wednesday is a weekly meme hosted by Sam @Taking On A World Of Words, the rules are simple you just have to answer these three questions:
What are you currently reading?
What did you recently finish reading?
What do you think you'll read next?
Let's dive in!
---
What am I currently reading?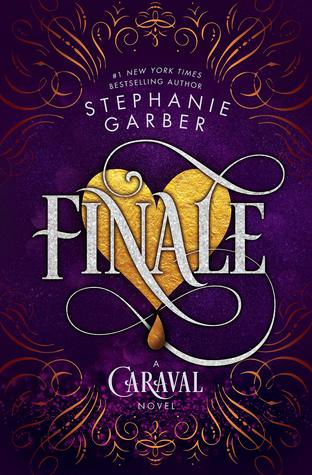 I FINALLY have Finale in my hands and I don't know how to act. I've been waiting what feels like forever for this book to release and now that it's here I don't want it to end. So far it's as dreamy as ever and I'm LIVING for any and all Tella/Legend interactions. Plus, I was lucky enough to scoop up an OwlCrate edition of this and the cover is to die for!
What did I recently finish reading?
Carmila is the novelization of the web series on Youtube. I thought that the premise of this sounded to interesting since it's about a girl who goes off to college only to have her roommate is replaced by a  vampire and it also includes a f/f romance. However, this fell short on so many levels and I couldn't give it more than one star.
Ladies and gents, I have FINALLY finished The Seven Husbands of Evelyn Hugo and yes, this book is worth the hype. I'll have a review up for this one shortly but I ended up giving this 4.5 stars!
What will I read next?
I'm so excited to be a part of the blog tour for Bright Burning Stars! This is totally giving me all the Black Swan vibes and I can't wait to see how this story plays out. My review will be up on May 24th so be sure to keep your eye out for it! 😉
That's all for today!
Until next time,