Hello, bookish friends! ✨
Top Ten Tuesday is a weekly meme that's hosted by  That Artsy Reader Girl. I couldn't resist this week's topic because we are taking a trip down memory lane! That's right, we're talking my childhood favorites. I've always loved reading and today I'm going to share with you guys some of my favorite books/series I grew up with.
Also, I'm not including Harry Potter on the list in order to keep this super old school, but just know me and Harry Potter go waaaay book. Like, midnight releases of the books way back.
Let's dive in!
---
Favorite Childhood Books
If we're REALLY going to take a stroll down memory lane, we may as well take it all the way back. If You Give a Mouse a Cookie was my favorite picture book growing up and you best believe I'll be reading this to my little ones as soon as they make their entrance in the world.
I used to THROW DOWN with my sister whenever our parents would buy us the latest book in this series because if I didn't read it first she would always spoil the book for me. The Magic Tree House books were always a blast and I used to love the adventures each book took us on…even if I did have to read with one eye swollen shut from a fist fight.
I'm a 90's baby, so do you honestly think these books wouldn't be on the list? Goosebumps and the Fear Street series were my jam back in the day. And yes, I watched the show and owned all the movies too.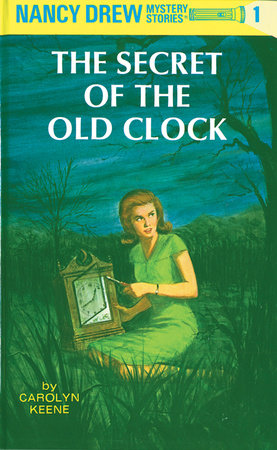 Anyone else a Nancy Drew fan?! At one point I think I owned all of the old school yellow hardcovers that were published thanks to A LOT of hand me downs and garage sales. I used to spend my summer days reading as many Nancy Drew books as I could on my grandma's couch. Ah, the good ol' days.
P.S. – you're the realest if you used to play the Nancy Drew computer games
I also used to share my Magic Treehouse days with Junie B. Jones, thank you very much. I'm pretty sure I read every book in the series that my school library had at least one or two times.
I freaking LOVED these books. Everything about them was just so damn good. The storylines, the way it looked like Abby wrote in the books, just EVERYTHING. I couldn't get enough of this series as a kid.
The Babysitter's Club was another fan favorite amongst my sister and I. Although at this point we were a little bit older so there were no bloody noses or black eyes involved.
How could I not include the book that thoroughly traumatized me as a child. The spider in cheek? The headlights? All these stories in here kept me from getting a solid night of sleep for a very long time! Also, in case you don't know this book is being adapted to into a movie and the trailer has brought back the trauma I thought I buried years ago.
Aside from Harry Potter, The Lion, the Witch, and the Wardrobe was probably the first high fantasy book I ever read and I totally fell in love with it. Not gonna lie, I may or may not have checked the back of my closets to see if they would take me to Narnia. I'm still pissed to announce that they did not take me there.
You are the epitome of a bad bitch if you read this series back in the day. The Clique was LIFE. If you know what Apple C, LBR, and Swear on Bean mean then you're officially my new best friend.
---
Let's Chat!
And there you have it friends, my favorite chilhood/preteen reads. Do you see any of your favorites on the list?
Until next time,